Corporate Chocolate Gifts
Delight your customers with a corporate chocolate gift that'll leave a lasting impression! Our custom chocolate is sure to impress, with our unique French chocolate crafted just for you. With customized wrapping and printing of your logo and message, you can make your chocolate gift truly unique. Create an unforgettable experience that will bring smiles to your clients and your employees!
Featured in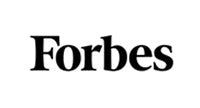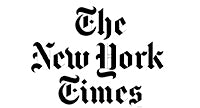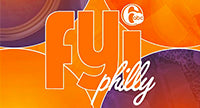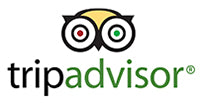 Our Gourmet Chocolate 100% Natural Ingredient Commitment
Since 1947, family-owned French chocolate brand, Cluizel has been crafting gourmet chocolate gifts & truffles in luxury chocolate gift boxes for all occasions. This unique know-how has enabled them to develop their premium chocolate without added flavors, soy, or preservatives, making their chocolate artisanal and pure in taste. All their raw cocoa beans come exclusively from 7 cocoa Plantations, each with specific tasting notes based on the climate, soil, and region. The fermented beans are then shipped to their chocolate factory in Normandy France where they're crafted into premium chocolate, gourmet chocolate bars, chocolate truffles, baking chocolate, non-dairy chocolate, and vegan & gluten-free chocolate.
French chocolate and gourmet chocolate gifts never tasted so pure, backed by their 100% natural Ingredient commitment that guarantees all their base chocolate consists only of cocoa, cocoa butter, sugar, and Bourbon vanilla bean. Their gourmet chocolate gift boxes and premium chocolate truffles filled with dark ganache, buttery caramel, and crispy praliné will arouse your senses, dazzle your eyes, and delight your tastebuds.
Cluizel's chocolate gift baskets deliver a memorable experience brimming with their gourmet chocolate, perfect for all your special occasions. Their gourmet chocolate bars, with or without caramelized fruits and nuts, will satisfy all chocolate lovers, novices, and connoisseurs alike. Their dark chocolate bars, rich in antioxidants, consist of their best cocoa blends ensuring an intense yet smooth cocoa taste. Those who are lactose intolerant can now enjoy gourmet chocolate with their non-dairy chocolate.
Cluizel's baking chocolate has been entrusted by leading pastry chefs worldwide with their award-winning chocolate creations and specialty desserts. Taste the difference that makes French Chocolatier, Cluizel an award-winning chocolate maker.
Book a Chocolate Tour in their NJ chocolate shop and learn all about chocolate, where it's from, how it grows, and how Cluizel transforms cocoa beans into gourmet bean-to-bar chocolate! Great for school trips, social groups, family, and friends.
We also host Paint-Your-Palate! Pick your chocolate mold, paint it with fun edible colors, and eat your creation!
Get our chocolate delivered fast online or visit our chocolate store located in West Berlin, NJ. Our store and activity hours are Monday - Friday 9 am to 5 pm, closed Saturday & Sunday.